Anatoly Rudakov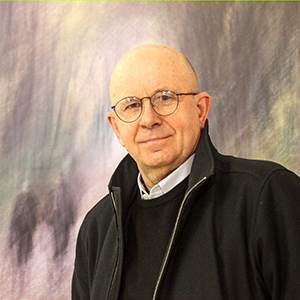 Living Pictures – Film Translated in Photography
9-10 am, August 4, 2017 @ Gallery L, CICA Museum
Anatoly RUDAKOV (1951) is a well-known Russian director of photography for documentaries. He cooperated with ZDF, ARTE, CBS, CNN, BBC, ARD, NHK, TBS, and Discovery Channel www.ruan.tv. He graduated from the Moscow Film School (VGIK) and as a graduate worked as a cameraman for the Soviet television. While shooting documentaries on cutting edge political, economic and social issues, Anatoly managed to capture the beauty of the Russian Arctic, fascinating landscapes of Central Asia, East Siberian Tundra and Southern Russian Steppe. In 2008 Anatoly left Moscow for Munich, Germany. He then started to primarily focus on photography.
Justin Lincoln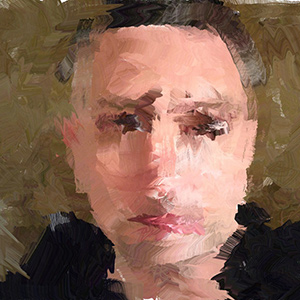 Artist as Noise Source
1-2 pm, August 4, 2017 @ Gallery L, CICA Museum
Justin Lincoln is an experimental artist and educator who teaches New Genres & Digital Art at Whitman College in Walla Walla, Washington. His work involves creative computer programming, the online community of tumblr, video montage, and the history of experimental film. He is a prolific presence online and his work shows extensively in international exhibitions and screenings. Recent screenings include The Chicago Underground Film Festival, FILE Digital Languages Festival in Sao Paulo, Brazil, the Dallas VideoFest, and the Punto Y Raya Festival in Karlruhe, Germany. Lately he has been getting lost in the sounds of his OP-1 synthesizer.
Kyungjin Yoo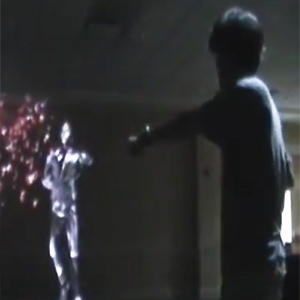 Virtual Reality Art
4:30-5:30 pm, August 4, 2017 @ Gallery L, CICA Museum
Kyungjin is a computer scientist who loves art & culture. After graduating from Seoul National University, he worked at Naver Corp and he received his PhD at the University of Maryland. He is now working for the trans-disciplinary program at the University of Maryland partnered with The Phillips Collection, where he does research and experiment with a range of methods and technologies to meet the needs of museum and arts, and new educational content for the arts in text, audio, video, and interactive multimedia formats.
Onnury Oh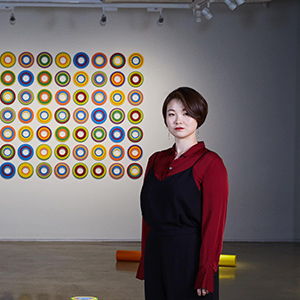 For One
10:30-11:15 am, August 5, 2017 @ Gallery L, CICA Museum
Onnury Oh is an artist based on Seoul and London. She completed bachelor's degree of graphic design in Seoul Institute of the Arts from 2012 to 2014, and also finished pre-master of graphic design in Kingston University London. In 2017, she graduated from Kingston University London with master's degree of Art and Space. She works primarily on installation, painting, drawing and collage.
Onnury has an interest in hidden space between people. She said "Such space varies in terms of its shapes, colors and even smells depending on what kind of people we have met. I intend to express this phenomenon so that it could be seen through eyes."
S/N (Jennida Chase and Hassan Pitts)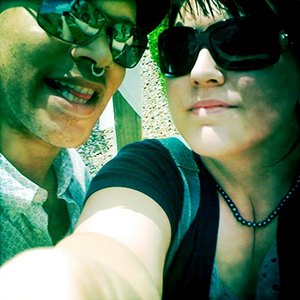 My Kitchen, My Tardis: Existential Media and Digital Simile
10-11 am, August 4, 2017 @ Gallery L, CICA Museum
S/N is a multi-disciplinary art group, which works extensively with, but not limited to, video, sound, animation, photography, and mobile media. The exhibitions often include performative elements and mediated footage, pushing both experimental and conceptual ideas around media.S/N members include Jennida Chase and Hassan Pitts who have been collaborating since 2008, receiving grants and awards, and their work has been exhibited and screened world wide in various festivals, galleries and museums worldwide.Currently, Jennida serves as an Assistant Professor in the Department of Cinema and Photography and Hassan is the Technology Coordinator for the College of Mass Communication and Media Arts as well as the Executive Director of the Big Muddy Film Festival at Southern Illinois University Carbondale.
Pierre Chaumont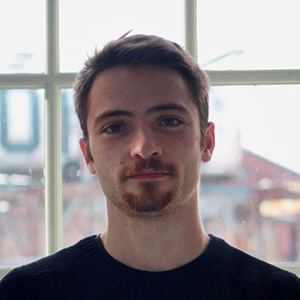 Reshaping perennity: archiving and new media
2-3 pm, August 4, 2017 @ Gallery L, CICA Museum
Pierre Chaumont was born in 1987 in Libourne(France): he lives and works in Montréal (Canada). He spends his time between Montréal and Tokyo. His artworks were shown in United States, China, Japan, Greece, Slovenia and Canada. He is part of the  collection of the Museum of Contemporary Art in Laurentians, The Museum of Art in Lendava, Slovenia, the Loto-Quebec Collection, the New Ark Library collection and in many private collections.   
Heesoo Kwon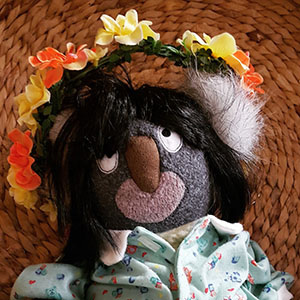 Welcome to MaMuk
9-9:45 am, August 5, 2017 @ Gallery L, CICA Museum
I am building an open-ended utopian world called "MaMuk" where everyone exists without any prejudice, discrimination, and violence. I am unfolding MaMuk by marrying together my imagination and viewers' feedback in the forms of a website/blog, novel, and magazine. The viewers become sources of the narrative, characters, and visual works. I hope my viewers will be participatory fans, as enthusiastic as those who follow a TV drama or a serial novel. They will express opinions and create derivative works to my fantasy world so that my work can continue to unfold endlessly without my presence. By MaMuk, I aim to connect with people with diverse backgrounds and help them, in turn, to connect, to understand and to empathize with each other.
Seungman Park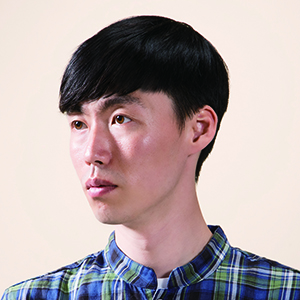 Death, and the Remains
11:15 am-12 pm, August 5, 2017 @ Gallery L, CICA Museum
Seungman Park is a photographer based in Seoul. Through capturing and juxtaposing objects and spaces of his deceased grandfather, he questions the meaning of existence, death, and the remains. Seungman studied Photography at the Kaywon University of Art and Design. He won Canon's 10th Mirae Award and the Grand Prize from Cyartspace, and selected as CICA Young Korean Artists from the CICA Museum. He is now actively showing his works in his solo and group exhibitions in Korea.
Kay Yoon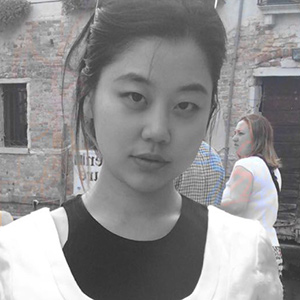 Room: Digital Materiality 101
11 am -12 pm, August 4, 2017 @ Gallery L, CICA Museum
Kay Yoon is a new media artist based in Seoul, Korea and Nuremberg, Germany. She is currently studying at the Academy of fine Art in Nuremberg, Germany. By drawing the metamorphosis of nonliving organisms and digitizing them, the artist tried to reposition the digital materiality in art.
Nuremberg, where the artist lives, is considered to be among the most bombed cities in Germany during World War II. It shows how a culture has undergone a change in history. She has made her works by imprinting the remaining bullet marks in the cities with a plaster model and reconstructing it with a 3D program, and printing them with various sizes and colors.
Morgan Jenks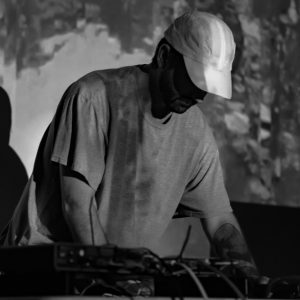 Skull Spool
3:30-4:30 pm, August 4, 2017 @ Gallery L, CICA Museum
I grew up in a fairly mundane, medium sized city in central Texas and was always more attracted to science fiction than fantasy. In my teens, I thought I would become an orchestral tuba player, but I gradually shifted to music composition and sound design, then instrument design, and more recently to audiovisual performance and gallery art.  I am driven by the way that computation can synergize with and augment human performance and by a simultaneous misanthropy and hope for what humanity could become.
Technology must play a role in the future of human survival, but we also need to get back in touch with nature, and to leverage wild ecological processes in our infrastructure.  Although humanity's capability to know nature through sensors is more powerful than ever before, technology itself is a very thick lens, an intermediary structure that insulates us from the non-man-made. Most people are not using it to know the world more deeply, instead becoming distracted by addictive stimulation.
Technology is natural to humanity. How do we improve our degree of symbiosis? The Earth has already developed a zero-waste global life support system in the life-cycles of ecosystems.  Moving forward, I want to delve more deeply into agriculture and ecology, into human growth and development, and into cybersecurity.
EZMONSTER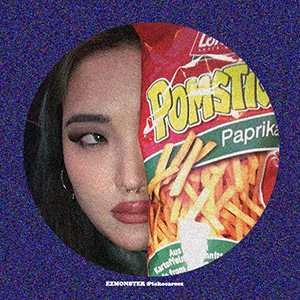 Here's EZMONSTER
9:45-10:30 am, August 5, 2017 @ Gallery L, CICA Museum
EZMONSTER is an artist living in South Korea. She usually paints or draws her own things, her experience, her situation, feeling, the people she met, and the place she went, something like that.
And she tries to do everything she wants to do.
Leejin Kim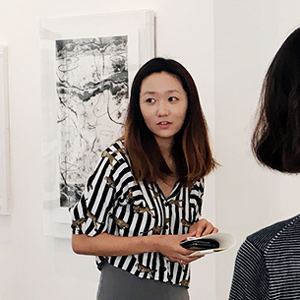 The Transforming Cityscape and New Culture: Gimpo City Tour & Workshop
1-5 pm, August 5, 2017
Gimpo City Tour with collaboration from the Cultural and Arts Division of Gimpo City
Leejin Kim, an art director of CICA Museum, is an interdisciplinary artist, curator, and researcher working on new media art and visual & cultural studies. Leejin received her BFA in Sculpture from Seoul National University in Korea, MFA in Sculpture and New Media from the University of Pennsylvania, and her PhD in Media, Art, and Text from Virginia Commonwealth University. Her works have been exhibited in New York, London, Philadelphia, Richmond, and Seoul, Korea. Leejin has taught art and interdisciplinary courses at Sangmyung University, Virginia Commonwealth University, and Yonsei University.