Tristan Cai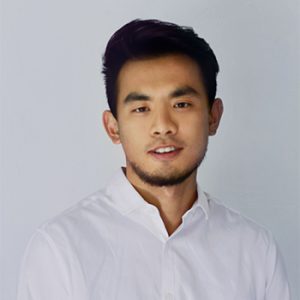 "A Celebration: The Origin of Life"
-Understanding Evolution through the Examination of Visual Culture
Tristan Cai is an artist who works primarily with research-based narratives that reflects the ways which we socially construct knowledge and realities. In recognition of his works he has been awarded the San Francisco Art Institute MFA Fellowship Award, the Murphy and Cadogan Contemporary Art Fellowship, as well as the Professional Development Grant and Arts Bursary Award from the National Arts Council. He was a nominee for the Icon De Martell Cordon Bleu, the most distinguished photography prize in Singapore and was also nominated to exhibit at Noorderlicht Photography Festival's 20|20 show, as one of 20 photography artists to look out for internationally. He has presented his works extensively such as at Arles Voies Off, France, the National Museum of Singapore, Kumho Museum of Art, GoEun Museum of Photography, Jeonbuk Museum of Art, Korea, RS Project, Berlin, and Shanghai World Exposition, China amongst others. Cai is also a passionate educator and is currently based in the suburbs of the greater Washington D.C area, serving as Assistant Professor of Photography at St. Mary's College of Maryland.
Yuto Hasebe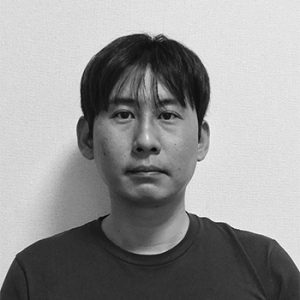 "Deer Calling: Musical Instrument Made out of Deer's Antler"
Yuto Hasebe was born in 1984 in Nagoya, Japan. He is an artist and designer who is interested in exploring handmade musical instrument and physical strings sound. He was honored with the People's Choice Award Most Unusual Instrument from Margaret Guthman Musical Instrument Competition 2014 (Georgia Tech, Atlanta, GA, USA). His works has been featured in exhibitions and performances including United States, Hong Kong, Poland, South Korea, Singapore and Japan.
KairUs Art+Research, Linda Kronman & Andreas Zingerle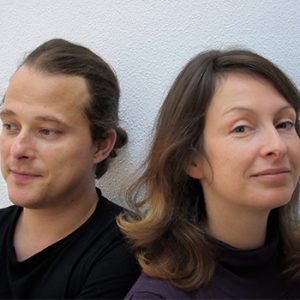 "Panopticities, Ruins of the smart city and The Internet of other people's things"
KairUs is a collective of two artists Linda Kronman (Finland) and Andreas Zingerle (Austria). Currently based in Daejeon (Republic of Korea), they explore topics such as vulnerabilities in IoT devices, corporatization of city governance in Smart Cities and citizen sensitive projects in which technology is used to reclaim control of our living environments. Their practice based research is closely intertwined with their artistic production, adopting methodologies used by anthropologists and sociologist, their artworks are often informed by archival research, participation observations and field research. Besides the artworks they publish academic research papers and open access publications to contextualize their artworks to wider discourses such as data privacy & security, activism & hacking culture, disruptive art practices, electronic waste and materiality of the internet.
Between 2010-2016 KairUs has worked with the thematic of cyber crime (Internet fraud and online scams), constantly shifting focus approaching the theme from various perspectives: data security, ethics of vigilante communities, narratives of scam e-mails, scam & technologies. Subjects of the research has been online scammers, vigilante communities of scambaiters and their use of storytelling and technology.
In current projects; 'Behind the Smart World', 'Internet of Other People's Things' and 'Ruins of the Smart City' they collaborate with a diverse group of artists, activists and researchers in both academic and non-academic contexts.
Won Cha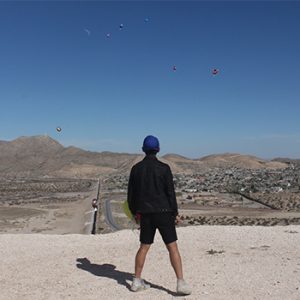 Won Cha was born in Seoul, Korea. As an immigrant, he was naturalized, only after denouncing all foreign allegiances, in New York.
Currently, he finds himself along the coast of California, but is hesitant to say he lives there. He is an artist and a writer.
Please note: I am wary of the *biography and its hierarchal mediations.
Specifically, its limitations on expression and its focus on professionalization.
Chih-ya Huang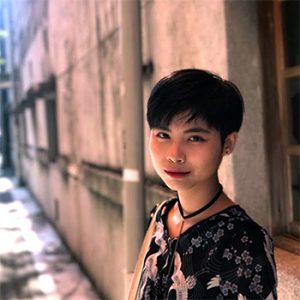 "Differential Line Growth Algorithm Based Kinetic Art Creation"
Chih-ya Huang is a postgraduate studying at National Chiao Tung University in Taiwan. She majors in Master of Science in Architecture. In addition, she graduated from the Bachelor of New Media Art at Taipei National University of the Arts in Taiwan. She focuses on the field of kinetic art, generative art and Parametric design. Furthermore, she is dedicated to transform the natural dynamic form with different material and mode.
Leejin Kim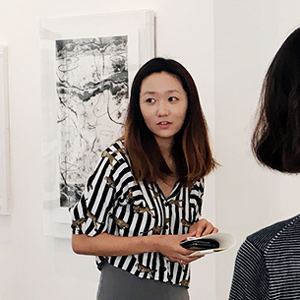 Leejin Kim is an art director and artist specialized in new media art and visual & cultural studies, and the ceo of CICA Press. Leejin received her BFA in Sculpture from Seoul National University in Korea, MFA in Sculpture and New Media from the University of Pennsylvania, and her PhD in Media, Art, and Text from Virginia Commonwealth University. As an art director of CICA Museum since 2014, she has organized diverse experimental publication & international exhibition series including the CICA international exhibition & publication on New Media Art, Art Yellow Book, and Artist Statement. 1956-1957 Korea, the exhibition and publication curated by Leejin in 2014, was introduced by the press, including KBS News and Lonely Planet Magazine Korea. In 2017, Leejin formed the 1st New Media Art Conference 2017 (CICA NMAC 2017) with collaboration of Gimpo City, Korea. Before working as an art director, Leejin had taught art and interdisciplinary courses at Sangmyung University, Virginia Commonwealth University, and Yonsei University.
Christina Ivelisse Morris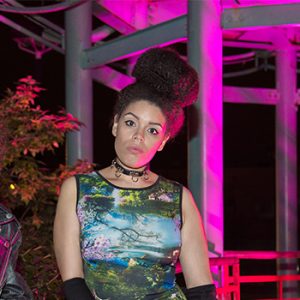 "This is Not a Drill"
Christina Ivelisse Morris is a new media artist based in Chicago. Christina uses lights, color, sound and digital media to shift the surrounding environment, to produce a unique experience for her audience, and to create a new atmosphere as a whole. The intent of her artwork is to transport her viewer using sensory experiences. Her work is inspired by the wonder and limitlessness of a youthful and playful mind, and she often crossreferences that with deeper themes through out her work. She has a Bachelors of Arts in Art, Media and Design from DePaul Univerity in Chicago.
Lacaste Eunice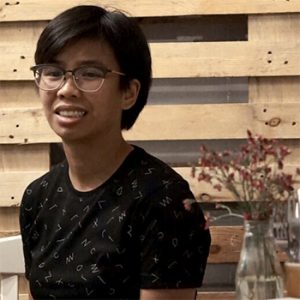 "Collaborative Art and New Media: Amanda Heng"
Eunice was born in the Philippines and grew up in Singapore. She studied at the University of the Philippines, College of Fine Arts and finished her BA in Painting in 2011. Last year, she graduated from the Lasalle College of the Arts, Singapore, attaining her MA in Asian Art History (2017). Eunice has participated in writing programs hosted by platforms such as the Arts Equator and the International Association of Art Critics (AICA). She is also presenting at other conferences such as the Thirteenth International Conference on The Arts in Society held at the Emily Carr University of Art + Design in Vancouver, Canada. Currently, Eunice is an emerging writer working mainly on participatory art.
Tian Jiang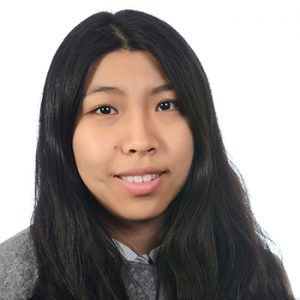 "This Generation"
Tian Jiang is an artist and graphic designer from Beijing, China. After receiving her BA from the China Central Academy of Fine Art in 2012, Jiang moved to Chicago to attend the School of the Art Institute of Chicago where she completed her MFA in 2015. Her interest in new media and technology has led Jiang to work in a cross-disciplinary manner utilizing aspects of graphic design, photography, video installations, and performance art to delve into topics of urban modernization, censorship, social networks, and the effects of changing environments on the human experience. Jiang has exhibited her work nationally and internationally including Currents 2016 Santa Fe International New Media Festival at Santa Fe; " Fantastic Art China 2016 " at Jacob K. Javits Convention Center in NYC, " Re – " Exhibition at Flux Factory Gallery in NY.
Heesoo Kwon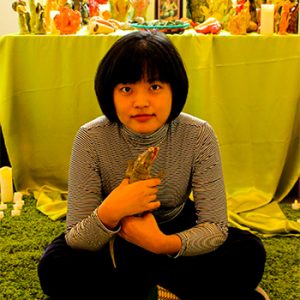 "Leymusoom"
Heesoo Kwon is a project based artist from Seoul, South Korea. By building interactive and immersive worlds with participants, her projects deal with violences and stereotypes which we experience but are unaware of. Before making art, she studied business at Ewha Woman's University in South Korea and ran a patent business related to menstrual pads. She is currently pursuing her Master of Fine Art at the University of California, Berkeley.
Yoon nana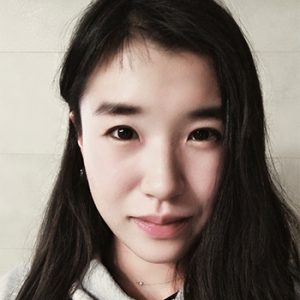 "Timeless Movement"
After graduated from an art high school in Korea in 2003, Yoon moved to France to enter the art college. She completed Bachelor's degree of Arts and maser's degree in Art in 2011. Yoon also received a diploma D.N.S.E.P 'Diploma National Supereur Expression Plastique' in 2011. After having several group exhibitions in France, She came back to Korea and had her first solo exhibition in Busan. Recently she has been working with a variety of young artists in Seoul and Busan.