Produced by CICA Press, Gimpo, Korea
ISBN 979-11-953952-5-5 03600
Printed in Korea
CICA Press 출판
EDITER-IN-CHIEF / ART DIRECTOR:
편집장 / 아트 디렉터:
Leejin Kim 김리진
CONTRIBUTING EDITOR:
컨트리뷰팅 에디터:
Hye-Youn Choi 최혜윤
TRANSLATORS:
번역가:
Kyungjin Yoo 유경진
Dambi Ko 고담비
Aelee Kim 김애리
Insil Choi 최인실
FEATURED ARTISTS & WRITERS:
참여작가:
Jeff Beekman
Anne Lesley Selcer
Borja Rodríguez Alonso
Duncan Poulton
Sam Blanchard
Hans Gindlesberger
Liss LaFleur
Colby Jennings
Sam Radford
Elisabeth Pellathy
C. Matthew Luther
Vik Laschenov
Joe Hedges
Anna Novakov
Sarah Choo Zing
Daniel Alexander Smith
Helen S. Koo, Jason Lin, and Jasmine Zhou
Sean Mullan
Joe Ren
Kim Miller
Mark Kleine
Sanja Hurem
Kang Su Jeong
Art Fab Lab
INTRO
Back to Nature
When Pokemon Go became an instant phenomenon, my husband and I decided to give it a try. We walked through the park and saw groups of people roaming around the empty field watching their cell phones. It was a funny but striking moment to see people getting back to nature as the result of a new media cultural innovation.
We do not even have to try; new media will gradually permeate our lives and become part of our reality. Google Maps, social media, YouTube, Pokemon Go, smartphones, drones, 3D printers, robots — all of our generation's shared buzzwords will reshape our minds and become our nostalgia. And new media artists constantly reflect this metamorphosing reality like fragmented mirrors.
– Leejin Kim
다시 자연으로
미국에서 포켓못 고 열풍이 불었을 때 나도 남편과 함께 앱을 다운로드 받았다. 함께 공원을 거닐며 아무것도 없는 빈 터에 다다랐을 때, 무리지어 스마트폰을 보며 여기저기 방황하는 사람들을 볼 수 있었다. 뉴 미디어가 가져다준 문화적 혁신의 결과로 결국 자연으로 돌아가 방황하는 군중의 모습은 웃기면서도 강렬한 장면이었다.
힘들게 노력하거나 애쓰지 않아도 좋다. 뉴 미디어는 자연스럽게 우리의 삶으로 스며들어와 현실이 된다. 구글맵, 소셜 미디어, 유튜브, 포켓몬 고, 신형 스마트 폰들, 드론, 3d 프린터와 로봇들 – 우리 세대가 공유하는 "핫한" 또는 "쿨한" 기술들은 우리의 사고방식을 다시 형성하며 곧 우리만의 노스텔지어가 될 것이다. 그리고 뉴미디어 아티스트는 거울 조각들처럼 변화하는 우리의 현실을 끊임없이 비춘다.
– 김리진
CONTENTS:
목차:
Intro – 7
Jeff Beekman – Battlefield Series – 8
Anne Lesley Selcer – Time Flows onto the Highways, Escapes up the Interstate – 16
Borja Rodríguez Alonso – Google Trilogy – 23
Duncan Poulton – 28
Sam Blanchard – Googled Sculpture – 32
Hans Gindlesberger – Westering – 38
Liss LaFleur – Chatterbox – 42
Colby Jennings – 48
Sam Radford – The Intimacy of the Incomplete:
Interaction and the Personal Experience – 54
Elisabeth Pellathy – Visualized Bird Song – 58
C. Matthew Luther – Mapping the Search for Memories… – 62
Vik Laschenov – One Floor Above Sing until Someone Swims with Dolphins – 68
Joe Hedges – Joe Hedges's Boxes – 72
Anna Novakov – Locative interference:
The Derive, Cybergeography and Contemporary Art – 76
Sarah Choo Jing – 82
Daniel Alexander Smith – Paper-Thin, A Growing VR Artist Archive – 88
Helen S. Koo, Jason Lin, and Jasmine Zhou – Enfold – 94
Sean Mullan – 98
Joe Ren – 104
Kim Miller – 108
Mark Kleine – 112
Sanja Hurem – 116
Kang Su Jeong – 120
Art Fab Lab – 124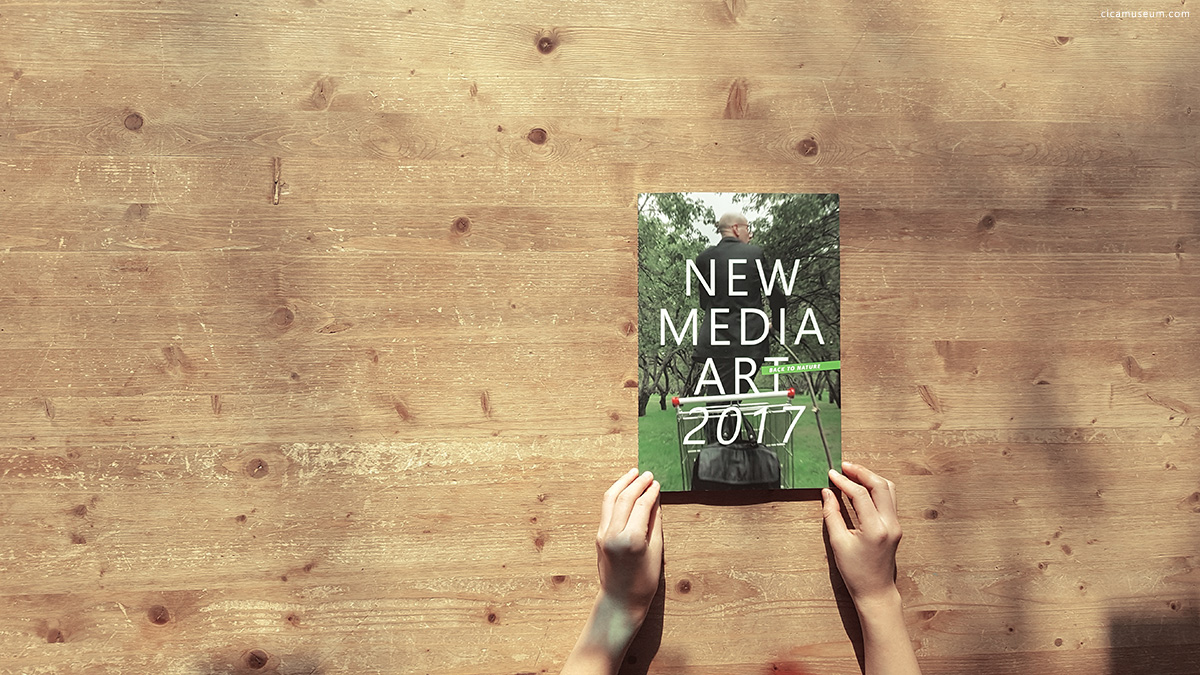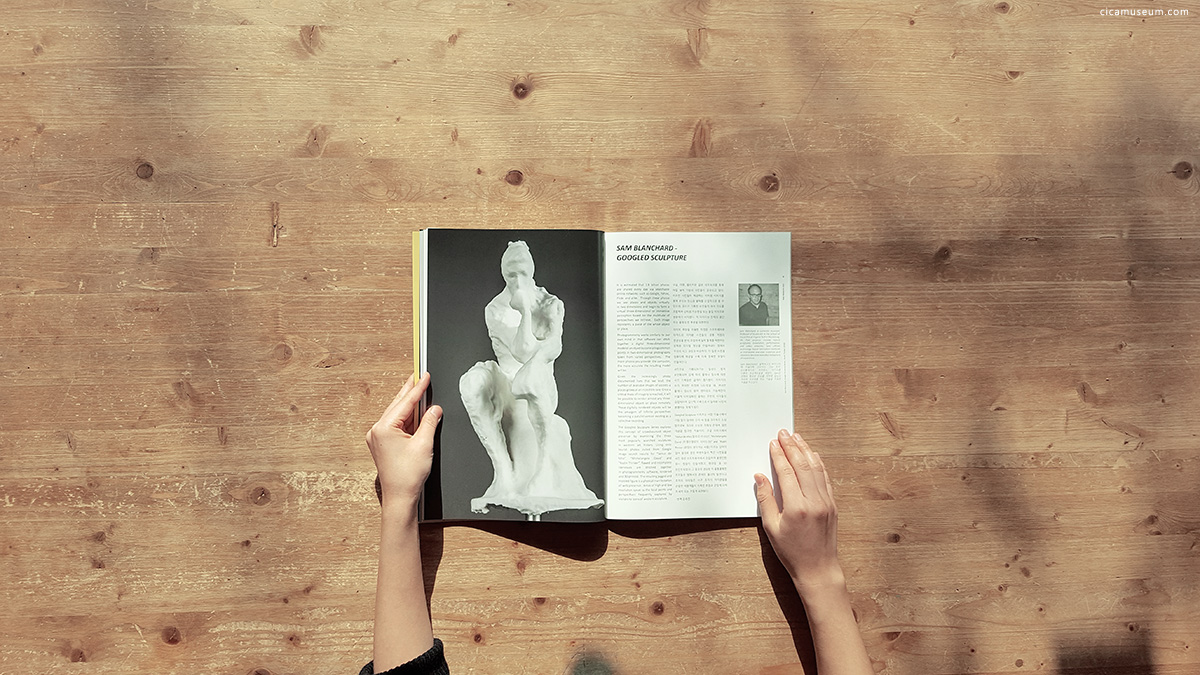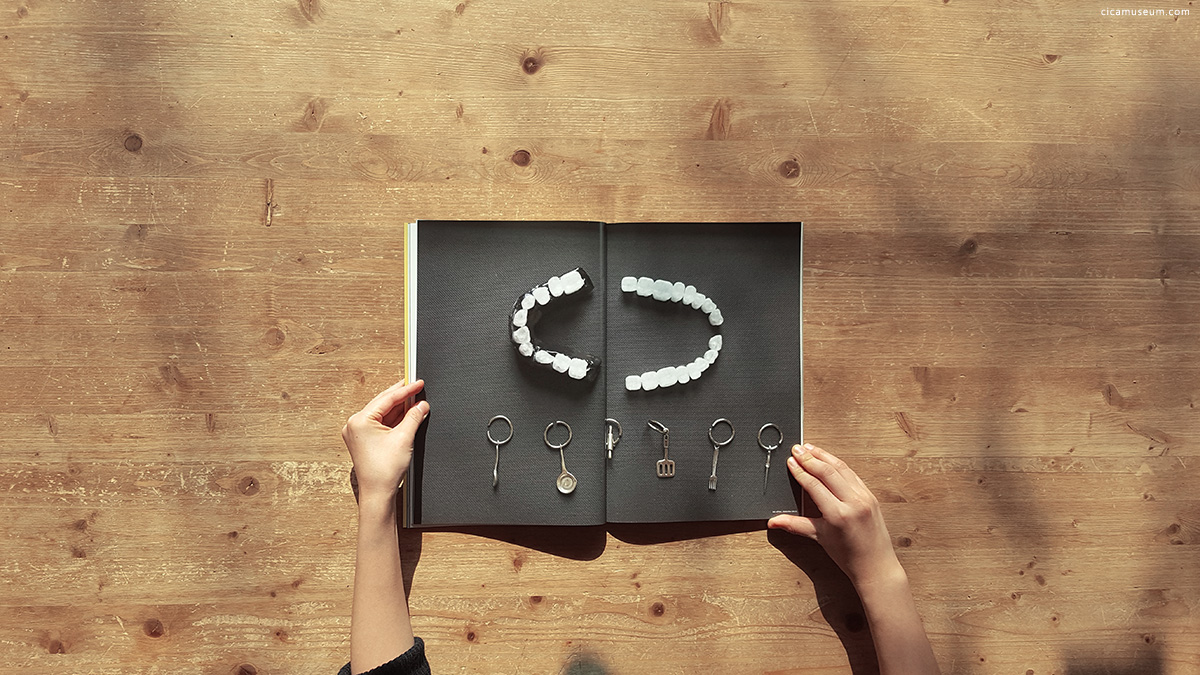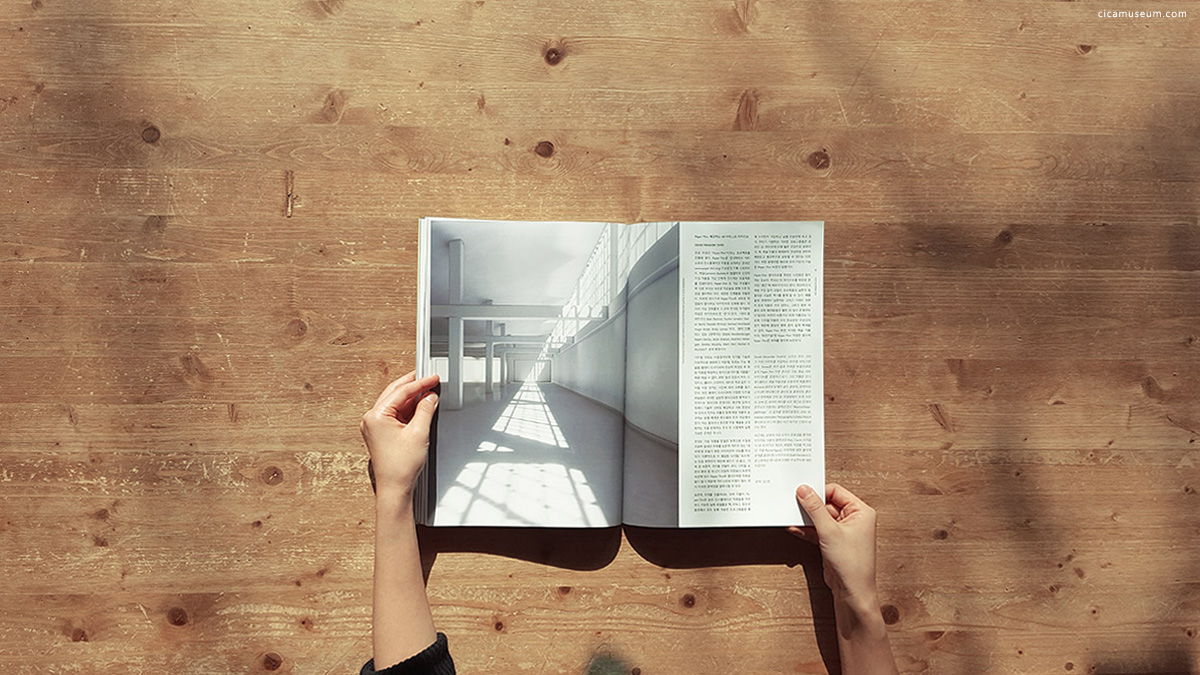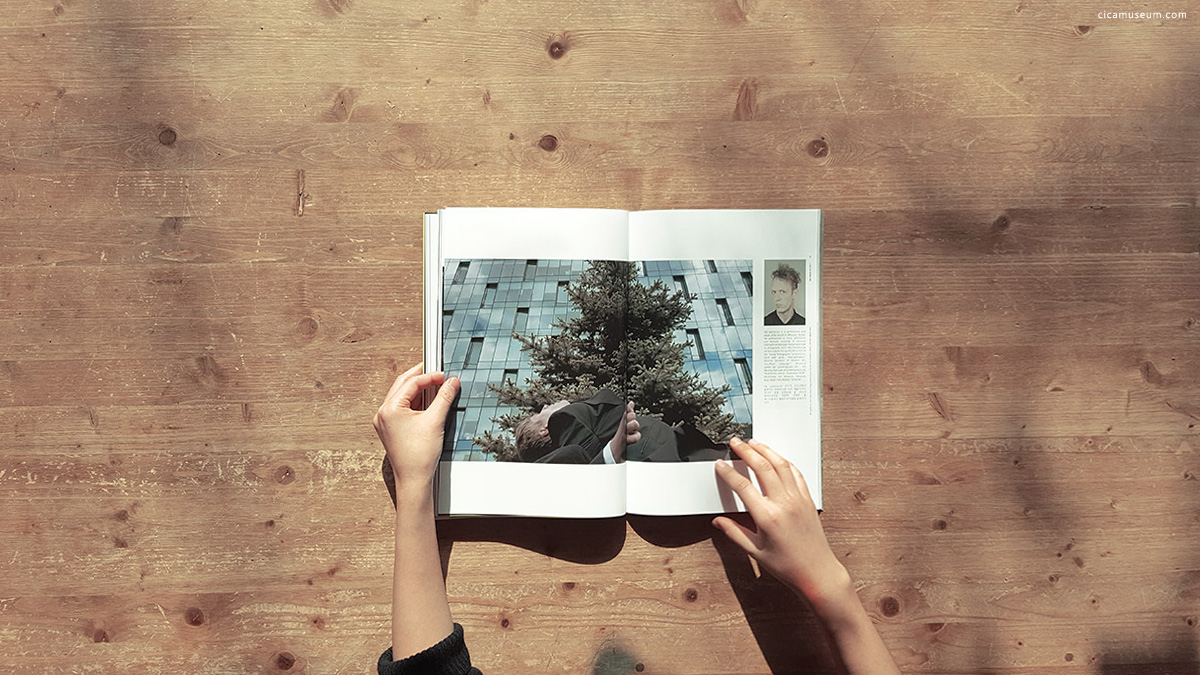 The book will be available in major bookstores in Korea, Amazon, and CICA Store.