BioRhythms: Sarah Faris Solo Exhibition
CICA Museum, Gallery M
December 28, 2016 – January 8, 2017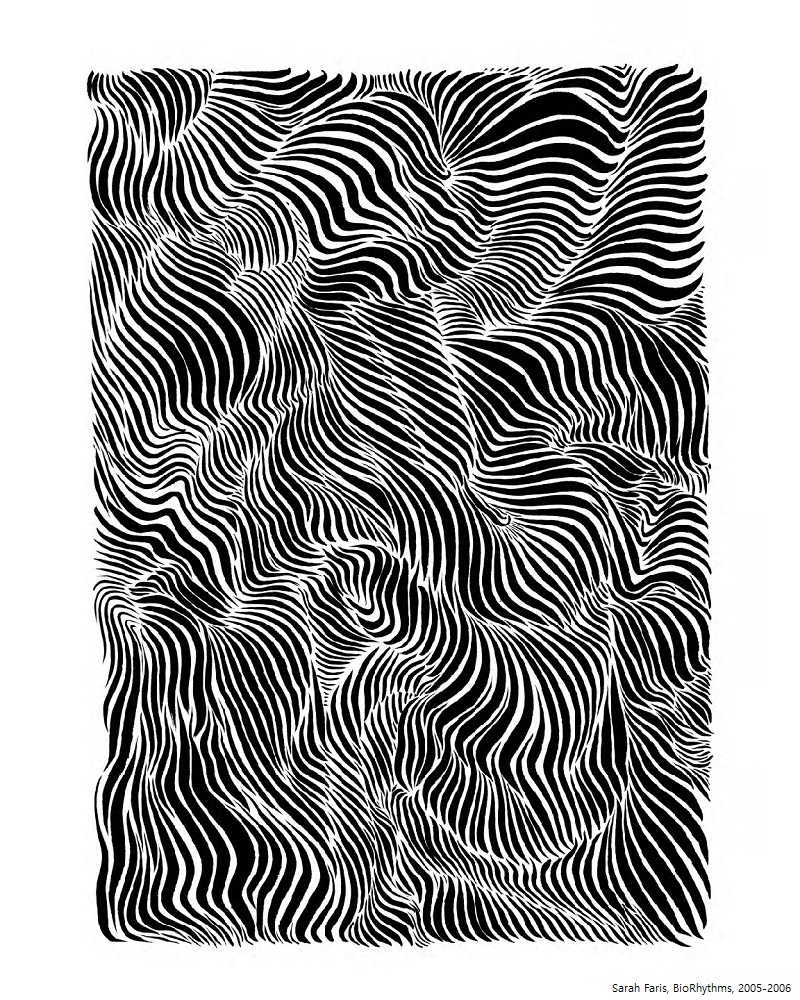 Bio:
Sarah Faris is a Certified Medical Illustrator, Bio-medical Communications Specialist, Assistant Professor, and owner of SciMed Studios. She lives in Richmond, Virginia, USA. 
2005 BFA, Communication Arts, Virginia Commonwealth University (Richmond, Virginia, USA)

2007 MA, Art as Applied to Medicine, Johns Hopkins University School of Medicine (Baltimore, Maryland, USA)

2008 Founder and Principal, SciMed Studios (Richmond, Virginia, USA)

2013 Assistant Professor, Department of Communication Arts, Director of Scientific and Pre-Medical Illustration Track, Virginia Commonwealth University (Richmond, Virginia USA)
Artist Statement:
Biorhythm Drawings are meditations reconciling movement with stillness, and depth with surface. Work began with granting of permission to the self, allowing movement from articulated explanation into emotive abstraction, while maintaining continuation of reverence for naturalistic philosophies and subjects. After years of communicative and draftsmanship-oriented workflows, a return has been made to foundational communion with materials and tactile methods.
Emphasis on the tapered stroke emerged by embracing the brush as an extension of the body and hand reconciled with movements of the mind. Symbolism and associations embedded in representational imagery give way to instinct and visual sensation. The assertion that utilitarian approaches are distinctly separate from those of fine art is challenged; utilitarianism defines and illuminates its opposite; observing mind and motivation liberates the image maker from habit.